Book Omo Change (FotoEvidence)
"Omo Change", is a project which has been started in 2011.
The aim of this project is to tell and to document, the big investments from European and Chinese countries in the Omo Valley, one of the most important place for its peculiar biodiversity despite the desert or semi-desert ambient.
A big dam construction, foreign investments for brand new cotton farms and the road network, are changing dramatically both the naturalistic ambient and the local population daily life.
The Omo Change project won the World Press Photo in Long Term Category in 2017 an won the Yves Rocher Grant in 2017.
The book, with a square format of 25x25 cm, will be printed on Arctic Volume Ivory 150 gr paper with a hard and hand bound cover. This kind of bookbinding, called "swiss open"
The book will be edited by Régina Monfort, who has a broad experience building long-form narratives.
The graphic design will be by Melike Taşçıoğlu, associate professor in the Department of Graphic Design of the Faculty of Fine Arts of the University of Anadolu in Turkey. There will be some beautiful maps designed by Riccardo Pravettoni Geographer and cartographer, who works for the Norwegian Center for Global Analysis.
The introduction will be curated by Igiaba Scego, an Italian writer of Somalian origin who deals with writing, journalism and research focused on migratory phenomena and dialogue between cultures.
The preface will be written by Marirosa Iannelli, president of Water Grabbing Observatory, an environmental designer specialized in international cooperation and water management.
Special Edition is a limited edition (50 copies). It comes with a box and 2 print fine art (20x15 cm) and 2 digital contact sheet.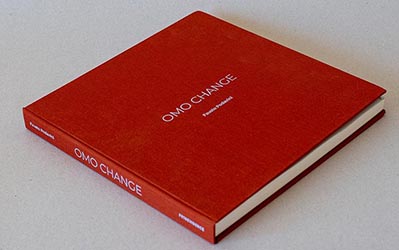 Book MiRelLa (Silvana Editoriale)
MiRelLa is a photographic project, it has received several prizes worldwide such as the 1st Prize in the Daily Life section at the World Press Photo 2013.
The work started in 2007 and has lasted more than four year, during this time Fausto has followed Mirella, in her daily life, a woman, a wife, a caregiver who has looked after her husband Luigi, affected by Alzheimer.
This work, however, doesn't tell only about the illness, it tells a story made by dedication and love along which alternate hope and resignation, death and life, memories and pain. Special edition is a limited edition (100 copies). It comes with a box and a print index made for the editing of the World Press Photo 2013.
Only the e-book version available!